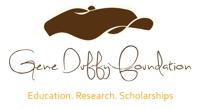 The Power to Change Scholarship Fund
This fund honors the life and work of Singer-Songwriter Elizabeth Edwards.  Her life story of addiction and long-term recovery has inspired many.  Her original music writings, performances and recordings have encouraged many to find the hope and help they need to break free from the bonds of addiction and strengthen their personal journey of sobriety.  She has and she continues to demonstrate a real-life commitment to service and advocacy.
This fund has four distinct purposes:
Providing financial assistance to enable individuals to receive treatment for addiction
Addressing and raising awareness about the stigma associated with addiction
Supporting "Sober Schools" and Collegiate College Recovery efforts
Providing for Governmental Advocacy – Giving voice to recovery
Gifts to The Power to Change Scholarship Fund are managed by The Gene Duffy Foundation and distributions to benefactors are made in concert and with the advice of Elizabeth Edwards in accordance with IRS regulations.
Gifts by check or money order for this fund should be made out to The Gene Duffy Foundation and designated "For the Power to Change Scholarship Fund." They should be sent to The Gene Duffy Foundation, 3591 Paris Pike, Lexington, KY 40511. To make an online donation click here.
Please contact The Gene Duffy Foundation for assistance in making gifts by any of the following:
Stocks and bonds
Real Estate
Personal property, or gifts in kind
Estate gifts through a will or trust
Coin, art or stamp collections
The Gene Duffy Foundation is a 501(C)3 not for profit corporation.  All gifts to the foundation, and this fund, are tax deductible.  Consult your tax professional for details.
Mailing Address:  2275 Paynes Mill Road, Versailles, KY 40383
www.duffyfoundation.org – Ph 920-210-4888