What is addiction?
Understanding and Misunderstandings
What addiction is and is not and where to get more information

SSEE Addiction Formula:

Pain + chemicals = relief (because brain chemicals have power to kill pain or overcome pain
repeat – repeat- repeat…………. etc.
Compulsive Obsession with relief associated to "chemicals"
Brain chemistry changes – kills most feelings – loss of personal will
Consequences due to disconnect from reality – denial – downward life spiral
Physical and or Psychological Dependence
Substance Use Disorder – Behavioral/Mental Health – DSM
SAMSHA – Website
ASAM – Website
NAADAC – Website
Why is this important to understand?  Stigma Kills – Recovery Heals
Stigma – "a mark of disgrace associated with a particular circumstance, quality, or person."
Shame – "a painful feeling of humiliation or distress caused by the consciousness of wrong or foolish behavior."
Comparison to Cancer Treatment
The antidote is Honesty – Self worth – Education – Understanding – Changing behavior (support is critical)
"You can't think your way into right action – you have to act your way
into right thinking"
Why is addiction On the Rise?
Big Pharma – "a pill for every ill"
Confessions of an Rx Drug Pusher
The new gateway drugs – pharmaceuticals (Opiates and Benzos)
Social acceptance of drugs – advertising (FDA laws changed – only two countries allow)
Stress of a "go fast world – anxiety and disconnection
Dr. Stephanie Brown Ph.D. – author of SPEED
Poor Diet – Missing nutrients and additives in food (Sugar was my first addiction)
What is the solution?
Changes at the FDA
Detox – A better understanding about the brain/body when getting

off

these drugs
Treatment –Higher standards, Research, Parity – C.A.R.A Act – Insurance
Continuum of Care – Like any other life threatening illness – 5 years
Support Programs – Spiritual Solution to a Soul Sickness – Healing the Original Pain
Social Changes – Removing barriers to treatment – Stigma and Shame – Recovery community speaking out.
Startling Facts & Important Information About the Drug Crisis
Drug Induced Death is the number one cause of accidental death in the US surpassing motor vehicle and firearm accidents.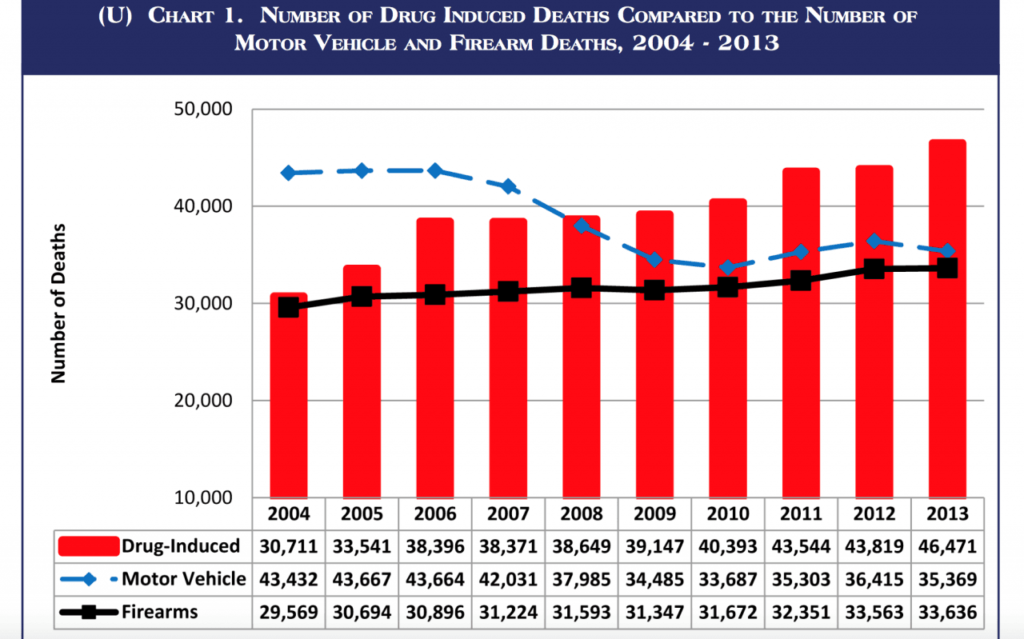 We are in the midst of the deadliest drug epidemic in the history of our nation
The facts are clear:
More than 259 million opioid prescriptions were written in 2012
1. 9 million Americans are addicted to opioid painkillers
The U S makes up 4. 6 percent of the world's populations but consumes 81 percent of the world supply of oxycodone
4. 3 million adolescents and adults reported non-medical use of prescription opioids in 2014
4 out of 5 heroin users started on prescription opioids
Prescription-Nation-2016-American-Drug-Epidemic